Volunteers
Social Media Coordinator - Cheyenne Ferrell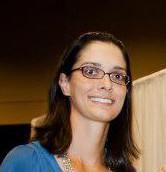 Cheyenne Ferrell is a native of Gillette, Wyoming.  She attended the University of Southern California where she received a B.A. in Communication.  Upon graduation, she was commissioned as an Ensign in the United States Navy.  Cheyenne completed her Surface Warfare Officer Designation while serving as the Engineering Training Officer onboard USS Wasp (LHD-1).  She served her second sea tour with COMPHIBRON 5 as the Future Operations Officer and completed her time on active duty with Maritime Expeditionary Security Squadron 3 as the Operations Officer.  She currently lives in San Diego, California with her husband Ryan and daughter Cayenne.
James Cathey Leadership Award Ambassador - Andrew Carter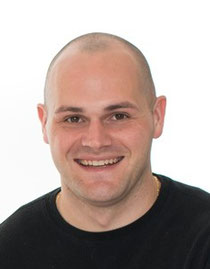 Andrew Carter was raised in Endicott, NY. After graduating high school, he received an appointment to the United States Naval Academy where he earned a BS in Political Science in 2004 and was commissioned into the United States Marine Corps. Andrew's first duty station was in Camp Lejeune, North Carolina with Second Battalion, Second Marine Regiment. While with 2/2, he deployed to Fallujah, Iraq as an infantry platoon commander and throughout the Horn of Africa and Middle East as a company executive officer. He was then selected to become part of the Second Force Recon Company, where he served as a platoon commander and executive officer before deploying to the Helmand Province, Afghanistan as an operations officer in a raid force. Since separating from the Marine Corps in 2010, Andrew has earned a MS in International Affairs from Penn State in 2011 and is scheduled to graduate from Georgetown University's Executive MBA program in May of 2013. He currently works for Booz Allen Hamilton as a financial intelligence subject matter expert and human intelligence targeting officer supporting US Special Operations Command. Andrew, his wife RyaLynn, and daughter Victoria live in Fairfax, Virginia.
Shaun Blue Scholarship Ambassador - Michael Smitley
Michael Smitley was born at the Naval Hospital in Philadelphia and raised in Munster, IN. After high school and a short stint in college he owned and operated a business for many years specializing in building maintenance. Michael then returned to his studies and earned a B.S. in Accounting. He currently is a REALTOR® with Coldwell Banker and an Accountant working with small businesses, and non-profits. Michael and his wife Laura live in Munster, IN.