Shaun Blue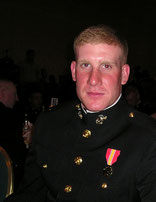 First Lieutenant Shaun M. Blue
December 28, 1981 – April 16, 2007
Killed in Action, Al Anbar Province, Iraq
Shaun grew up in Munster, Indiana.  He attended Ernest R. Elementary, Wilbur Wright Middle School, and Munster High School.  He was an avid reader, enjoyed the great outdoors, and treasured time spent with his many friends and family.  He was an active member and Eagle Scout of Boy Scout Troop 533.  As a student athlete, he was a standout in cross-country, track, and wrestling.  Shaun graduated in the top ten of the Munster High School class of 2000.
Shaun attended the University of Southern California on a ROTC Scholarship.  He was a natural leader and role model, never asking for the spot light but could always be counted on for guidance or a helping hand.  He graduated in May 2004 and was commissioned as an officer in the United States Marine Corps the same day.
After completing his military training as an infantry officer, Shaun deployed twice in support of Operation Iraqi Freedom.  He made the ultimate sacrifice during combat action in Al Anbar Province, Iraq, while on his second tour of duty.  
He did the right thing, the right way, for the right reason.
Shaun will forever remain in the thoughts and prayers of those who knew him.
Semper Fi Brother!
Photos
Upload additional photos of Shaun on our Facebook Page or Flickr.
Shaun Blue Leadership Scholarship

The Shaun Blue Memorial Scholarship will be given out annually to a Munster High School Senior who portrays leadership qualities, high academic standing, and support for the local community. The recipient will be chosen by a scholarship board made up of the Eternal Valor Board of Directors and the Blue Family.  The award will be given out annually at the Munster High School Awards Night held prior to graduation.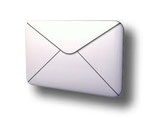 Shaun Blue Scholarship
3413 Oraibi Drive
Pheonix, AZ 85050
Make Checks Payable to Eternal Valor Foundation.
Recipients
Read about past recipients of the Shaun Blue Scholarship here.
For more information about upcoming events and the award ceremony please check out our events page.